Sunday
Not Available
Monday
11:00 am
-
04:00 pm
Tuesday
10:00 am
-
05:00 pm
Wednesday
Not Available
Thursday
11:00 am
-
04:00 pm
Friday
10:00 am
-
05:00 pm
Saturday
Not Available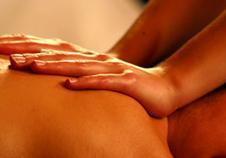 Unanticipated events happen occasionally in everyone's life. To be fair to everyone, please honor the following policies:
Cancellation Policy: 24 hour advance notice is requested when cancelling an appointment. The hour you booked has been reserved for only you. Your appointment fee goes toward my rent and many other business expenses. If you do not give a 24 hour cancellation notice, you are responsible for the balance of your missed appointment. Please pay your balance before your next appointment.
Sudden Illness or Infection
Please be considerate if you come down with an illness or infection on the day of your appointment, and contact me ASAP so we can reschedule you; you will not be charged.

Late Arrivals
If you arrive late, your session may be shortened in order to accommodate others whose appointments follow yours. Regardless of the length of the treatment actually given, you are responsible for the full session.

Thank you for honoring these policies.